Dear Friends,

As a child and young adult, I created scrapbooks to faithfully document significant moments. At the end of each year, I'd look back through the book and remember all the highlights. In a similar way, Bridges' annual report allows us to reflect on the accomplishments of the past year. So I hope you'll take a few minutes to read our most recent annual report (fiscal year 2023).

For fun, I looked at our annual report from 2013. Compared to that year, our funding has increased 400%, we have three more programs as well as 55 more homes in our affordable rental programs, and we served about 400 more people. I'm very proud of all we've accomplished and thankful for the amazing support from this community and the time and talent invested by our dedicated Board of Directors, staff members, and volunteers. 

But I know we have more work to do.  Some days, when our vision to end homelessness in Howard County seems like a distant dream, I can get discouraged. Yet if I take the time to look back, I'm heartened by the lasting impact we have been making in Howard County. And looking ahead, I'm excited about new projects for the coming year, too. 

Thank you for being our partner in this journey.
Jen Broderick, LCSW
Executive Director
---
Client Success
Escaping Homelessness with Life-Changing Support
An abusive husband forced Maria and her children into homelessness. Life-changing support from Bridges helped her escape homelessness and then cope with cancer and long Covid.
Today she is focused on the future and emerging from what she considers a transitional phase of her life. "I really want to keep getting better and better," she says.
---
Program Snapshot

Educating the Community about Housing Resources

Bridges staff members recently supported housing resource fairs sponsored by the Housing Commission of Howard County and the Howard County Public School System. Visitors to these fairs were eager to learn about housing resources in the community, including Bridges programs. Our team provided invaluable insights and informative pamphlets, ensuring attendees left with a better understanding of their housing options.  
---
Donations
Student Backpacks Filled with School Supplies and Hope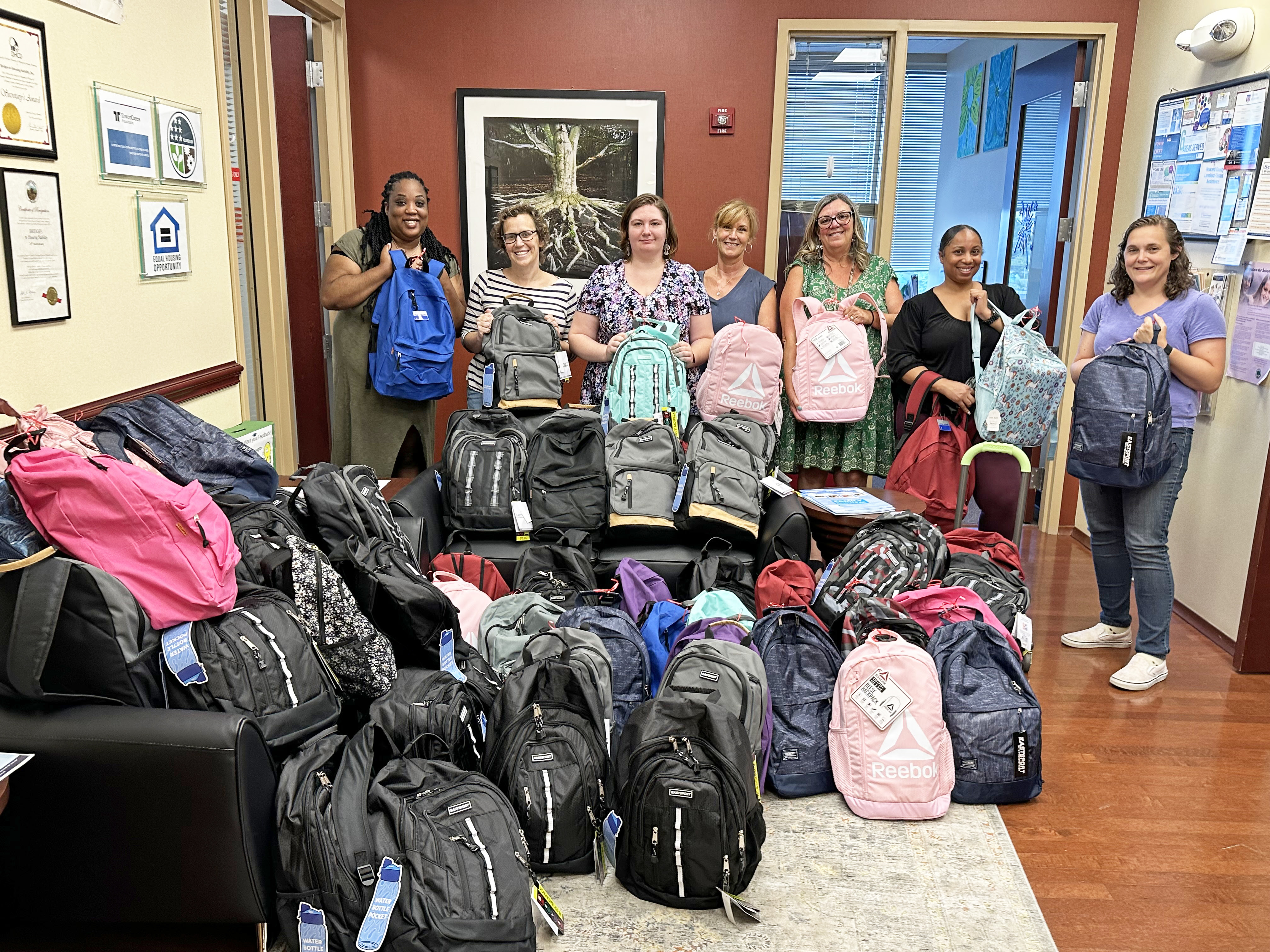 Back to school season is an exciting time, filled with the anticipation of new opportunities and learning experiences. But for families experiencing housing instability and financial stress, the cost of school supplies can be a heavy burden. This year, working with our community partners – Neighbor Network, Prepare for Success, and First Presbyterian Church of Howard County – we were able to distribute 115 backpacks to our youngest clients.

When we provide student backpacks each year, we're not just giving our clients school materials, we're giving them hope, opportunity, and room in their budget for other necessities like rent and food. Thank you to all the donors and volunteers who made it possible! 
---
A Heartfelt Thank You for a Swinging Success
We can't express enough gratitude to everyone who participated in the unforgettable Birdies for Bridges Golf Tournament! Your enthusiasm and support created an extraordinary day at Timbers at Troy and left a lasting mark on this event. Every swing, laugh, and shared moment represented a step toward a future where affordable and stable housing is a reality for everyone. Your contribution, no matter how big or small, will pave the way for a stronger, more inclusive community. Let's carry this energy forward into a brighter future! 
---
Experience the Cattail Chase Steeplechase from Our VIP Tent

This year, Bridges is hosting a private VIP hospitality tent at the Cattail Chase Races on Sunday, Oct. 15!

Join us at Pleasant Prospect Farm in Brookeville for a great day of food, drinks, music, and exciting races. 

Proceeds support our mission to prevent and end homelessness in Howard County.

Tickets are available online for $125.